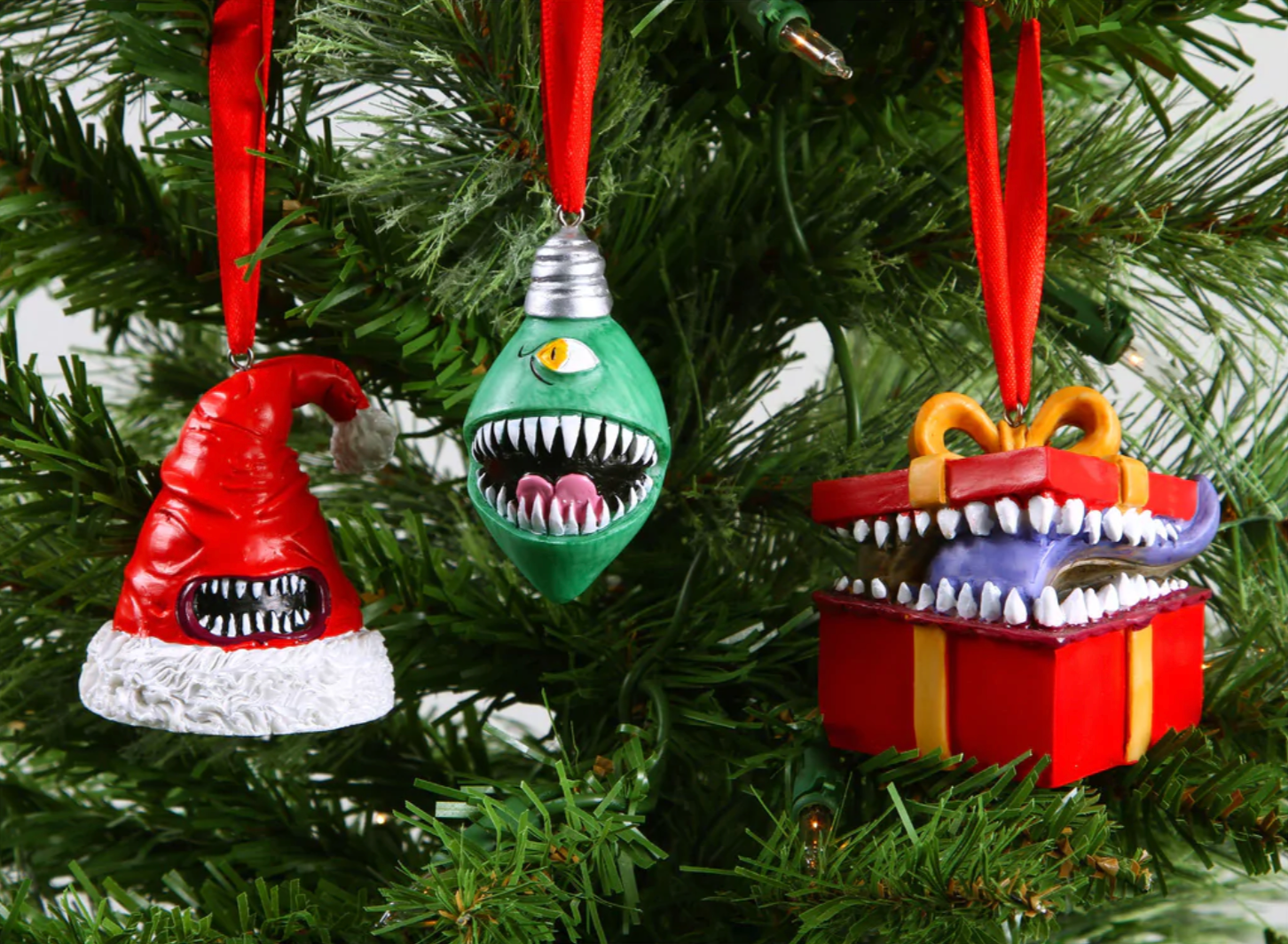 There's a coldness in the air. The leaves are turning color. That only means that the holiday season will quickly be upon us. Since Christmas can't stay in December, it's time to start thinking about gifts for the loved ones. That also means some great holiday sales are around the corner as well, so it might not be a bad time to build up that holiday wish list.
Dungeons and Dragons is a wonderful hobby and there's no shortage of higher end products any player would want. Many times these are things we want but money constraints tell us that we should "wait until Christmas." Make no mistake, tabletop role playing games can be very rewarding. It can also be a bit more expensive than anyone is comfortable saying out loud. So here's just a list of accessories any DnD geek would love to have under the tree.
MINIATURES
One of the biggest expenses in DnD are miniatures. Painting miniatures can be fun, but it's also an expensive hobby. There's no debating their effectiveness at the table. A nicely painted miniature on a 3D map with full terrain just adds a level of depth that can't be matched. Theater of the Mind is wonderful, but so is physically being able to move your own character around on the map and seeing just how small they are compared to that ancient red dragon. Just don't say I didn't warn you about the price. This is why most people build up a supply of miniatures over many years. The same goes for the plastic terrain. They are incredibly beautiful and functional, but they will also cost a small fortune, and it's best to build that collection over time.
Dice and DnD go together like chocolate and peanut butter. There is nothing more important to a game of DnD than the dice. Most DnD players will have several sets of dice, so why not spend a little bit of money and get them a set of dice that they are sure to use for years? Metal dice are a different experience to the cheaper resin dice. They are heavier, make that immediately identifiable sound when rolled, and the colors tend to be more vibrant. They are a great upgrade for the collection and a good set won't break the bank.
If you've ever used the lid of a box to roll dice, you've probably dreamed of getting a proper dice tray. The question then becomes, "which one?" Really, it comes down to the player's needs. Do they need one with a dice tower? Do they need one with storage space for dice? Felt lining? Solid construction for transport? One of the best dice trays on the market today is the Citadel Dice Tower & Tray. It's relatively inexpensive, solidly made, has plenty of rolling space, integrated dice storage space, AND a dice tower! The lid even doubles as an additional dice tray.
Where there's dice, there will be a need to store them. Maybe this holiday season, it's time to get all those dice out of the glass jar on your shelf. And since we are looking for something practical and aesthetically pleasing, let's take a look at the Mimic Chest Dice Box, Skull and Bones Dice Box, and the Deluxe Dragon Dice Box. All of these dice boxes are great for storing dice but also will double as a great decoration for your room. If you don't necessarily need a box, there are also great options for dice bags. The Pouch of the Endless Hoard Dice Bag is great for holding a lot of dice. It's solidly constructed so it's built to last.
If there was an award for most useful accessory, it's the DnD spellbook. Having some organization for all the note cards a mage or cleric will have is beyond helpful. It's also incredibly fun to bring a spellbook to the table, open it up, and throw that fireball with some style. The Curiosities Cache DnD Card Book is very well made and will last for years. The individual sleeve pages make organization so much easier. Whenever a player gains a new spell, having a bunch of cards in a pile is annoying. Frantically shuffling through a bunch of note cards can slow the game down quite a bit. There are DnD spell cards available as well and I highly recommend them, but more importantly is having a place to keep the ones you want neat and organized. Deck boxes will work in a pinch, but a proper spellbook is worth the money.
I hope these suggestions were helpful. At the very least, I hope it gave you some ideas on what your loved ones would like this holiday season. Remember, it's not the gift, but the thought behind it that is important. Show your favorite DnD geek how much you care by supporting their hobby. Maybe you will find yourself at the gaming table as well! Happy Holidays and happy gaming.