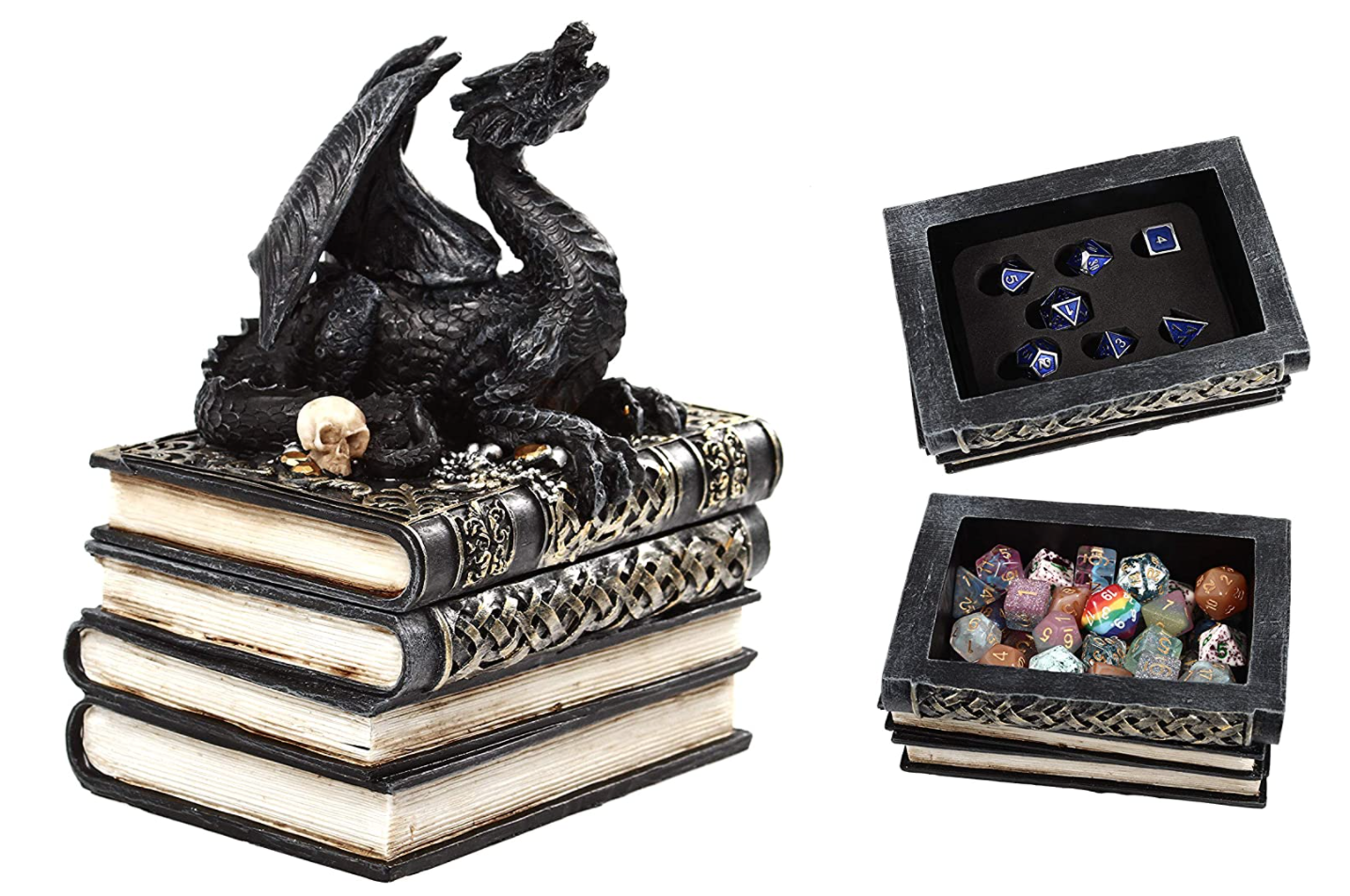 From Dungeons and Dragons to Magic the Gathering to Mice and Mystics to Dungeon Quest, there is a wide range of tabletop games to choose from. Do you know someone who is a tabletop gaming enthusiast? If you are looking for gift ideas for your favorite Dungeon Master or the D&D player in your life, you have come to the right place. Some of the gifts that tabletop gamers will love include D&D dice boxes, dice trays, dice towers, and more. At Forged Gaming, you can find many nice gifts that directly apply to your recipient's game. 
Forged Gaming Dice Storage and Organization Pouches and Boxes
It is common for individuals to own metal dice if they play tabletop role-playing games (TTRPG). Chances are they will need a sturdy dice pouch or organization box to help carry them from session to session. If you are looking to get a gift for a RPG game enthusiast, Forged Gaming can help. Check out our D&D dice boxes for tabletop RPG games. That's not all as we also have multi-purpose dice pouches that come with easy-to-use drawstrings. In addition to metal dice, your gift recipient can also store his or her coins, keys, jewelry, and other small items that need to be carried around.
The Latest Solid Metal Dice Collections
Solid metal dice can be a stylish and fun addition to a person's tabletop game. These dice feature strong edges, are heavy enough, and have a striking metal shine that is simply eye-catching. Due to their zinc casting in well-machined casts, metal dice for RPG games typically ensure beautifully distributed rolls. In addition, players don't have to worry about bias towards any particular side or number. At Forged Gaming, you can find a variety of top-quality dice collections that are perfect for both Game Master and D&D players. A typical set comes with seven heavy-duty polyhedral dice and features an array of colors and finishes. For example, we have brushed gold, royal purple, brushed steel, and crimson finishes. The list goes on! Thanks to our dice's strong aluminum-zinc alloy composition, these products will endure years of use.
Dice Towers and Sculptures
When you combine a dice tower with a dice tray, they become an awesome two-for-one gift. These products enable TTRPG players to score a perfect roll every time, which is a truly satisfying experience. Next, TTRPG players can never have enough miniatures and sculptures of their favorite game characters. Forged has an ever growing line of beautiful functional sculptures designed to enhance the tabletop gaming experience!
Dice Rolling Trays
Dice trays are excellent gaming accessories for any tabletop gamer. Whether your recipient loves playing tabletop miniature wargames, board games, or RPGs, a quality dice tray can keep their mental head in the game. There's something about being able to keep one's dice organized and prevent them rolling away in the midst of an intense battle. It's less distracting that way and actually helps save precious game time.
Not sure what gifts to get for your tabletop gamer friend, family member, or partner? Feel free to contact Forged Gaming today!