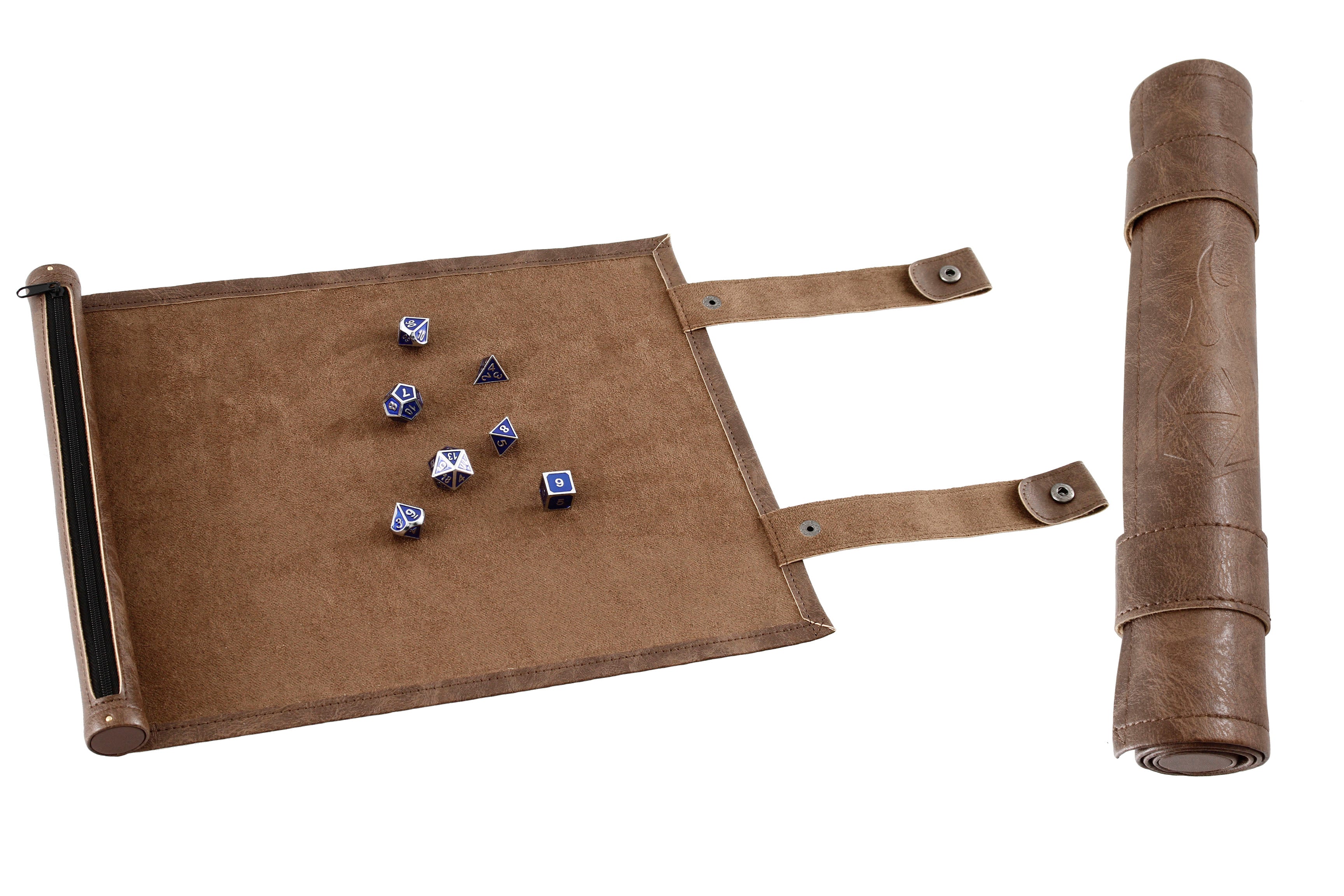 Now that you spent a little money on that fancy metal dice set, it's time to shop for a way to care for them properly. For board games, wargames, tabletop roleplaying games, and more, numerous individuals protect their polyhedral dice set with a dice tray that fits their playing style and gaming environment.
Where tabletop gaming accessories are concerned, a cottage industry of sorts has developed. In recent years with the explosion of gaming. Examples of this growth can be seen in the massive increases in popularity of Warhammer 40k, Dungeons & Dragons. D&D has seen exceptional growth recently posting its best year ever in terms of sales…and that was in the midst of a global pandemic!
Games like D&D are rooted in the imagination so it's not surprising that the communities for these games attract creative people. A proactive community that continuously produces, designs, and innovates incredible products is part of the miniature gaming hobbies' attractiveness. People keep coming back time and time again for the sheer creativity involved in the gaming culture. To personalize your gaming ethos, there are numerous accessories/pieces you can purchase.
Dice Trays
The dice tray is one of gaming's most practical accessories. TTRPGs – and wargaming in particular – often involve large and elaborate tabletop displays of miniatures and terrain. A couple rogue 20-sided dice could really make for a bad day. Never fear – the dice tray is here! Dice trays can be large or small and come in a myriad of shapes. Few games involved in this genre can be played without dice, and dice need a place to be rolled!
What to Look For
When choosing a dice tray, what characteristics are important? What should you look for?
Remember that all dice and all dice trays are not created equal, nor are they one-size-fits-all. Cheaper dice trays will typically be fine for lighter, cheaper dice. However, if you have a few nice metal dice sets, you will want to make sure that your dice tray is designed well enough to protect your dice and the table underneath. All of Forged Gaming's dice trays are over-built to protect both your nicest dice and the gaming table!
How portable is the dice tray? You may, after all, choose to bring your dice and game to a friend's house, rather than them coming over to yours. If you can fold it down as flat as possible, it is easy to transport. On the other hand, our ever-popular Citadel Dice Tower & Dice Tray incorporates the best of all worlds: It's a dice tower, a dice tray and a dice box all in one. And wait, that's not all…it even folds up for easy travel!
Do you know anyone who purchased a dice tray? If so, you might want to ask them how they feel about the one they bought. Do a little investigating and check reviews!
What to Avoid With Dice Trays
Okay, now that you know what to look for in a dice tray, let's take a look at what you don't want where dice trays are concerned:
If you need your dice tray to travel, it needs to be easily portable. Large dice trays are great, but you'll likely need to leave them at home
Avoid fragile and cheap stitching.It's still possible to find good quality at a reasonable price.
Designs and decorations are a great opportunity to show some of your character's…well, character!. Look for a design that represents you and your character.
Fasteners must do exactly that – fasten. If the fastener is fragile or doesn't seem to hold tightly, move along.
Though you want to save money wherever possible, this is when you might want to remember the old adage "you get what you pay for". If it seems low quality, pick a different dice tray.
Though packaging is mostly on the outside, if not a lot of money was spent on packaging, perhaps not a lot of money was spent producing the product. Products usually make a long journey between their point of origin and your tabletop. Be wary.
Forged Gaming for Dice Trays and More
Check out our dice trays! We have one of the largest collections of dice trays available. Period. And ,when you need RPG supplies, we are your one-stop-shop. Not only do we have a HUGE selection of metal dice sets– we also have the accessories you need to use them, store them, and transport them safely. Check out our dice bags, dice boxes , dice towers, and more today.